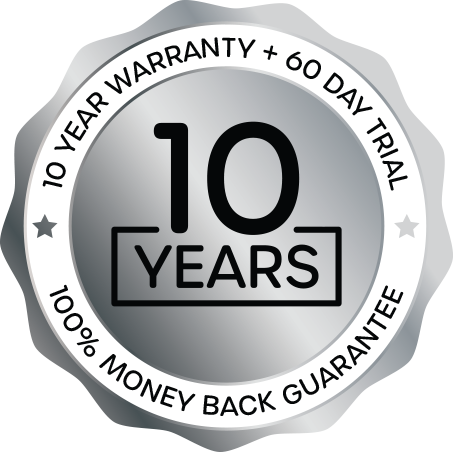 10 Limited Warranty
World Living Water Systems Ltd. is liable for any damage to products caused by a defect. All claims under the warranty provided must be made within 10 years from the date of original purchase. Failure to notify World Living Water Systems Ltd. of a warranted defect within the warranty period from the date of original purchase voids World Living Water Systems Ltd.'s obligations. Any agreement to restrict or exempt the producer from liability is void.
Claims against the producer for damages that are barred for 60 days after the injured party should have been informed of the damage, defect, and identity of the producer.
If throughout the applicable warranty duration you submit a valid request to the Company, World Living Water Systems Ltd. will, at its decision, (i) repair the Products at no charge, applying new or refurbished replacement products or parts of Products, or (ii) substitute the Product with an equivalent product at no cost. Shipping and handling charges may implement except where prohibited by applicable law.
Any replacement will be warranted for the rest of the initial warranty period.
Finally, World Living Water Systems Ltd. has against you all the obligations provided in the Civil Code for the seller. Especially in case of a defect of the product, we sell you can (a) request its repair without your charge or its replacement with another unless this is impossible or requires disproportionate costs (b) to request the reduction of the price and (c) to back off unless it is an insignificant actual defect. The above obligations do not apply. In any case, the products must be accompanied by the necessary legal documents and receipts, which are also valid to cover the Guarantee Contracts and are not transferred from buyer to buyer.