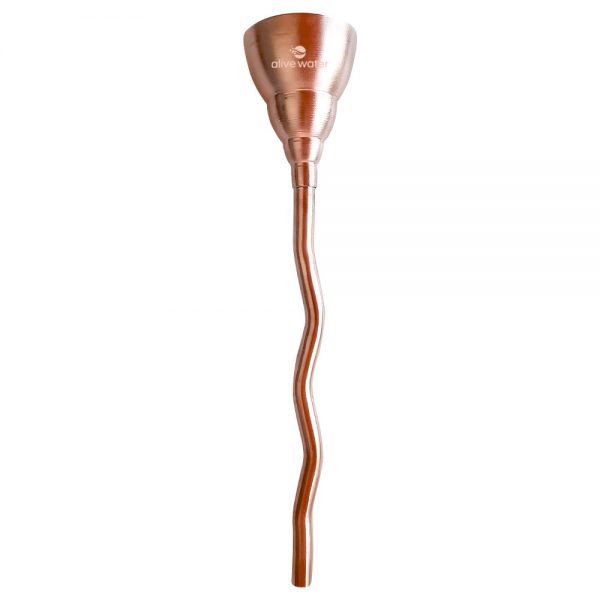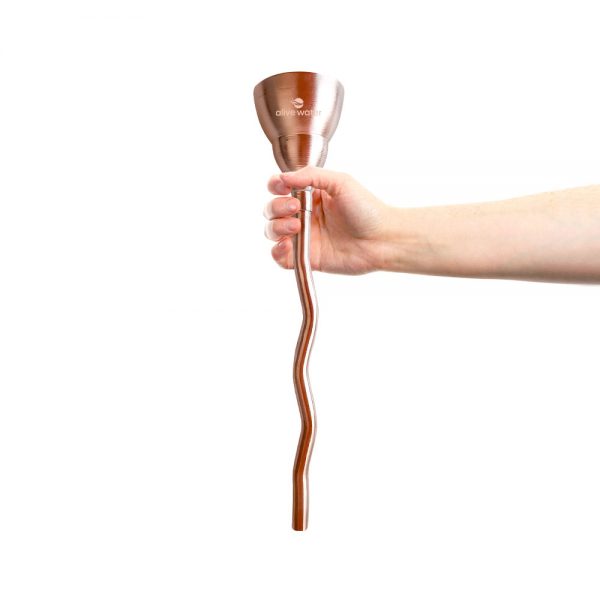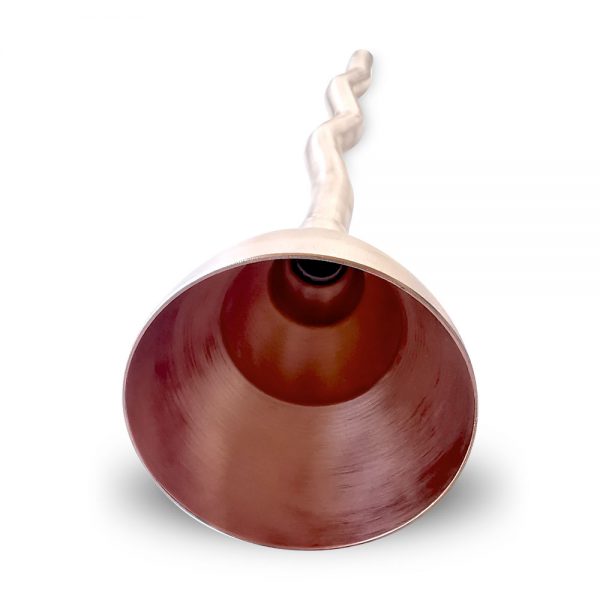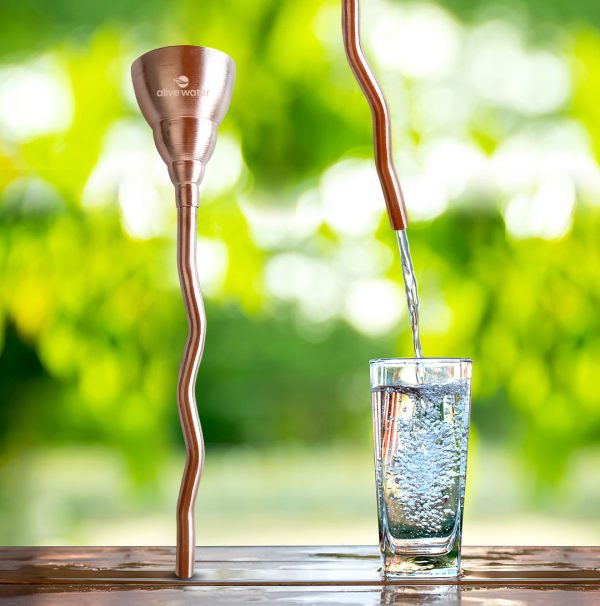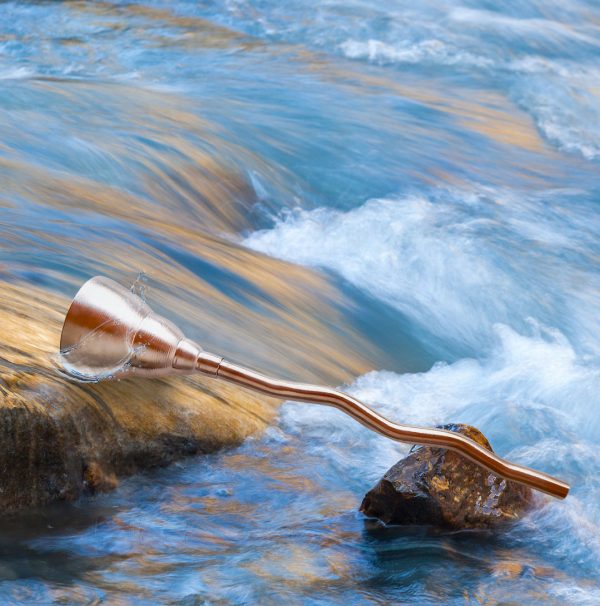 1/2 inch Portable Funnel River of Life Vortex Water Revitalizer can be used like any other funnel, improving the quality of any water you pour through it. World Living Water Systems Ltd. developed this portable water treatment to enable people to vortex treat any water source no matter where they go. It can also be used in restaurants to pour the table water into your glass before drinking it. If you are in a hotel, you can either use it on their bottled water or collect water from the tap and then pour it through the Vortex Funnel. When traveling, it can be used to fill up your bottles for the day. If thoroughly and adequately rinsed afterward, it can also be used to vortex treat your wine, juice, and any other beverage.
Specifications
| | |
| --- | --- |
| PRODUCT # | 6003 |
| Shipping | 18 × 4 × 4 in |
| PRODUCT DIMENSIONS | 15"L x 3"W |
| Diameter | Bottom 1/2", top of the Funnel: 3" |
| Weight | 357g |
| Material | Copper |
| SHIPPING DIMENSIONS | 18"L x 4"W x 4"H |
| SHIPPING WEIGHT | 502g |
Installation
Installation Guide: Portable Models
How do you use the Vortex Water Revitalizer™ portable models? 
Funnel Vortex Revitalizer can be used just like any other funnel. Place the narrow end over a glass or a bottle and pour the liquid you want to revitalize into the funnel.

You can use both funnel models to filter water, as well as any other beverage, including wine.
IMPORTANT: It is essential to clean the Funnel Vortex Revitalizer thoroughly after using it to revitalize any other beverage than water to avoid lingering scent and taste.
Please read the installation guide over here to discover how to care for your portable models. 
Financing
Split your entire order into 4 interest-free payments over 6 weeks. No fees if you pay on time with zero impact on your credit.
Want to purchase a Vortex Water Revitalizer™? You can easily do so with Sezzle! It's super easy and you can do it in 3 simple steps. 
Here's how to Sezzle
1. SIGN UP
It's quick, easy, and approval decisions are instant.
2. GO SHOP
All Vortex Water Revitalizers qualify for Sezzle financing.
3. SEZZLE IT
Simply select Sezzle at checkout and complete your order.
Shipping
Shipping
The Vortex Water Revitalizer™ ships to over 50 countries worldwide. Continually working to improve and reach more countries as soon as possible.
Return Policy
Cancel your order the same day. 
When you place your order through the Alive Water™ e-shop (alivewater.ca), and for the variety of products, you have the option to cancel your order on the same day you placed it.
You have 60 days to change your mind.
If you change your mind, you can return the products you have ordered within 60 days, with your purchase receipt, your order form, your confirmation mail, and your credit card stub (in case you have paid with your credit card). Returns need to be received in like-new condition with all genuine accessories and packaging. All returns received with damaged or absent components may be subject to additional fees. If applicable, these fees will be subtracted from the refunded amount. 
For an in-depth explanation of the return policy please refer to our return policy page to have all your questions answered. Alive Water is happy to provide all customers with exceptional service.
Warranty & Return
Warranty
We offer a 10 Year Limited Warranty
World Living Water Systems Ltd. provides a full warranty for any damage to products caused by a defect within the 10-year period from the original purchase date. On top of the 10-year limited warranty, World Living Water Systems Ltd. also offers a 60-day Money-Back Guarantee. 
Failure to notify World Living Water Systems Ltd. of a warranted defect within the warranty period from the date of the original purchase voids World Living Water Systems Ltd.'s obligations. Any agreement to restrict or exempt the producer from liability is void.
Please refer to the full warranty page for further details and the policy of the 10-Year Limited Warranty.